Andrea
Pole & Aerial Fitness Instructor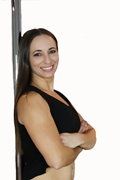 Andrea is a 40+ year old Mother who feels fitter than she did before having her child. Wanting to find a fun way to exercise, she quickly became obsessed with pole. She has amazing strength and loves the strength and fitness side of pole and cant wait to help her students achieve their fitness goals!
Taylah Lewis
Pole Fitness Instructor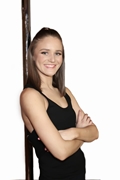 Taylah is currently studying psychology because she loves to help others and watch them reach their full potential. Pole Dancing allows her to do the same! Originally she started pole because she wanted to experience something new but didn't expect to fall in love with it the way she did after just attending a trial! "I have found something I'm truly passionate about and get to hang out with amazing and supportive people, so grateful to be apart the family here at Pole Queens."
Samantha Velona
Pole & Aerial Fitness Instructor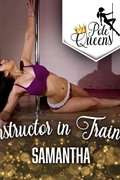 Samantha has an extensive dance background, that began from the age of 4. After many years of dancing various different styles, she completely fell in love with Pole when joining with her sister many years ago. Trained in hoop, pole, twerk, booty, burlesque, chair, exotic, jazz, ballet, and many other styles, she looks forward to bringing fun and exciting dance elements to our courses and casual classes and can't wait to help our students reach their goals and defeat those challenges.
Chantelle B
Aerials Fitness Instructor
As a child, Chantelle spent many years dancing. As an adult, she found her love for Pole & Silks and spent quite a few years training both. Taking a break to start a family, Chantelle is now back training, and teaching with us! Her Silks skills come so easy to her and she makes it look effortless! She's fun and down to earth and helps everyone achieve their goals!
Anysia
Pole & Aerial Fitness Instructor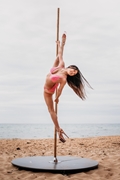 Anysia has been dancing since the age of 3, mostly focusing on Ballet & Contemporary styles. She began pole 4 years because her mum was unable to take her to Ballet anymore and has never looked backed! Anysia lives and breathes to pole and particularly enjoys learning splitting types of tricks. Her favourite styles are Lyrical and Exotic, and she can't wait to bring those casual classes to the studio! She actively competes in the pole industry, her last being Debut.
Andrijana
Pole Fitness Instructor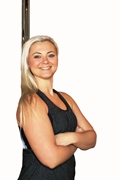 Andrijana is the Owner of Pole Queens. She started pole dancing in late 2011, taking 4.5 years off. Her dance background is; Rock N Roll, Swing and Lindy Hop. She competed in many competitions, with her biggest achievement being Australian South East R'n'R Senior Champion. Her most recent competition placing, was 3rd at RPAC 2018. Check out more about Andrijana at https://www.facebook.com/Andrijana-Perovic-Pole-Artist-Rock-N-Roll-Dancer-1652132925044477/?fref=ts
Courtney
Pole & Aerial Fitness Instructor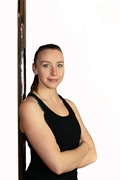 Courtney is one of our more advanced pole instructors. Having spent years learning contortion, Courtney loves tricks with high flexibility, and enjoys helping her student achieve their flexibility goals.
Chantelle C
Pole Fitness Instructor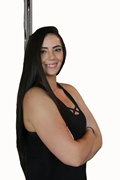 Chantelle is one of our more sexier instructors. Sexiness, booty and floor work comes natural to this little hottie! She is also super fun and creative and enjoys working her students hard. Coming across very quiet and sweet, her beginners classes quickly book out! Her students LOVE her classes as she makes her students feel extremely comfortable and help them unleash their inner goddess!